Amami Oshima Island
UNESCO World Natural Heritage Site
An enchanting island where rich nature and ancient Japanese culture endure
A stunning island with pristine nature
One of the world's three best woven textiles
Amami Oshima Island lies about 380 km southwest of Kyushu region. It is an attractive island where unique and abundant nature such as sub-tropical laurel forests and mangrove forests remain untouched, and the cultures of Okinawa, ancient Japan, and Asia coexist.

Amami Oshima Data
Land area
712.21 km²
Amami Oshima Island's inland forests are fascinating - from the sub-tropical forests stretching across hills to the mangrove forests with their elegant curves and arches.
Circumference
461 km
There are no circular routes around the island. The distance between Kasari Town in the north and Koniya in the south is about 80 km, and takes about 2 hours to travel by car.
Population
approx.67,400 people
Japan's nationally protected species and endemic animals coexist in harmony with the people.
Topography
On hilly Amami Oshima Island, the north is relatively flat and you can see the land become mountainous as you travel southward.
Climate
Amami Oshima Island sees the shortest annual sunlight hours in Japan. It experiences a mild and wet sub-tropical climate. Rainy season begins in May, and August sees a high occurrence of typhoons.

Average temperatures and rainfall
Average values from 1981 to 2010 (statistics from Japan Meteorological Agency)


Oshima Tsumugi silk fabric
One of the world's three best woven textiles
Oshima Tsumugi fabric, with a history dating back 1,300 years, is unique for its natural dyeing carried out only on Amami Oshima Island. Dyed using a solution derived from boiled Japanese Hawthorn tree, the threads are further submerged in iron-rich mud to produce a distinctively beautiful black sheen.


Map of attractions
Google Maps may not display correctly if left open for more than 1 day
What is an Amami Islands Area Licensed Guide Interpreter?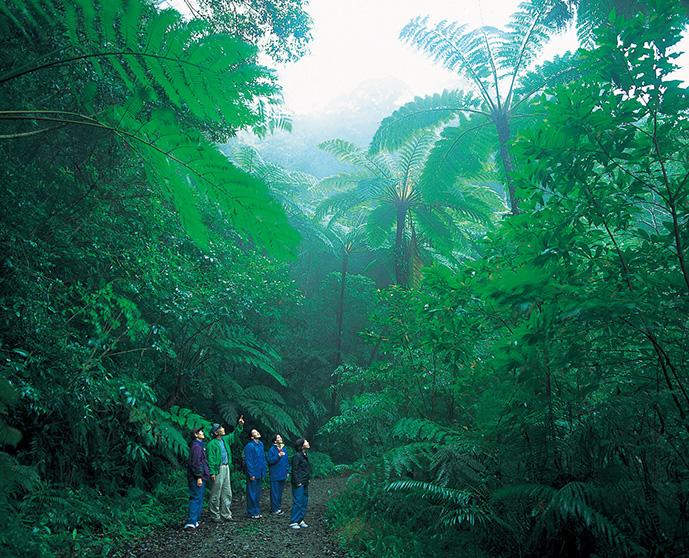 A Local Licensed Guide Interpreter is an individual, who receives training conducted by each municipality and registered as a "Local Licensed Guide Interpreter," and they have a good knowledge of the history, geography, and culture in their designated regions.

You can search for registered Amami Islands Area Licensed Guide Interpreters by their residential area or language.
See more
Recommended dishes in Amami Oshima Island
Next article for you