Hokusatsu
Located in the rural northwest of Kagoshima on the border with Kumamoto Prefecture, Hokusatsu offers visitors the chance to relax, unwind and take things slow. Lose yourself in stunning natural scenery, take a dip in scenic onsen (hot springs) or indulge in the rich food culture.

The area boasts pristine mountains, waterfalls and lakes as well as a beautiful coastline of white sandy beaches from where you can enjoy stunning sunsets towards the East China Sea. As one of the prefecture's key agricultural larders, Hokusatsu is also home to a wealth of delicious produce that make the local dishes a delight to savor. In particular, the area is renowned for plentiful, high-quality fish and is the birthplace of shochu, a distilled alcohol made using Kagoshima's sweet potatoes.

With nationally protected sites and fascinating festivals, Hokusatsu also gives visitors a unique insight into Japan's history and traditions. Step back in time in Izumi's historic samurai district or take a tour of Marutake Sangyo's factory in Satsumasendai, where 90% of the traditional armor and props for TV dramas and movies is made. Culture vultures will love trying to make the famous bamboo crafts of Miyanojo while outdoor enthusiasts can check out Akune and its island neighbor Akune Oshima for marine sports, walking and even deer spotting. There is truly something for everyone in Hokusatsu!
Izumi
Izumi City is beloved as a city of cranes. Thanks to its sheltered coastal location, where the Komentsu River flows into the Yatsushiro sea, the area is one of the world's foremost crane wintering sites. Each year, more than 10,000 cranes migrate from Siberia to roost in Izumi's mild climes and forage in its plentiful crop lands. From the keen bird watcher to the curious tourist, there are exhibits and attractions to enjoy at the city's crane observation center and crane park museum.

Izumi has been a strategic city since feudal days due to its border with Kumamoto Prefecture. Samurai from across Kagoshima set up home here during the Edo Period (1603–1968) and their legacy can still be seen today. Step back in time as you explore the residences and stroll the samurai district designated by Japan as a Historic District of Preserved Traditional Buildings. For a truly Instagram-worthy moment, don a kimono at one of the experiences on offer in the district and enjoy a tea ceremony in one of iconic buildings.

Izumi is also home to Japan's oldest Zen temple, Kannou Zen, which was founded in 1194, and the largest shrine bell in Japan, at Hakozaki Hachiman Shrine.

Foodies and outdoor fans will love the great cuisine and interactive farm stay experiences that Izumi has to offer. Try your hand at picking fruit or harvesting vegetables, indulge in homecooked meals and relax in the fresh air and under the star-strewn skies of the Izumi countryside. Guests can expect the warm welcome and omotenashi hospitality for which Japan is so famous.
Akune
With a 40km-long coastline and large swathes of fertile land, Akune City has prospered since ancient times as a center for fishing and agriculture, making it an ideal place for scenic views and tasty seafood.

The Kurono Seto Strait, one of Japan's three major tides, is a fishing mecca. Cast your line at one of the many fishing spots along the coast for horse mackerel, mackerel and sardines or visit the morning markets and local eateries for fish and seafood caught fresh that morning. Salmon and sea urchin are local delicacies. Visitors may also notice a wealth of unique citrus hybrid fruits, cultivated thanks to the mild climate. There are even ice-cream and other treats on sale featuring these flavors, such as the seedless and very sweet dekopon.

Thanks to its clear blue sea and white sands, Akune is ideal for beach trips—without the crowds. Enjoy swimming or marine sports during the day but don't forget to stay for superb views of the East China Sea at sunset, particularly along the iconic Sunset Road or Ushinohama beach, a designated natural scenic spot.

Akune also boasts its own island for the perfect retreat. Just 2km off the coast, Akune Oshima is a miniature paradise isle with beautiful pine forest and panoramic views where you can enjoy swimming, camping and exploring.
Satsumasendai
As a former home of Saigo Takamori, Japan's last samurai, Satsumasendai is steeped in history of national importance. Saigo spent significant periods of time here with fellow influential samurai before leading the Meiji Restoration 150 years ago. The city was also the birthplace of his beloved dog, with whom he is often immortalized in statues.

Easily accessible via the Kyushu Shinkansen, Satsumasendai allows you to check out some highlights of Saigo's home that remain today. Check out the hilltop Nitta Shrine, Saigo's local place of worship or take a dip in Sandaitaki Onsen, reportedly Saigo's favorite hot spring. In Iriki, you can visit the remaining samurai houses for a behind-the-scenes peek into Japan's historic past.

Satsumasendai is also home to Marutake Sangyo, which produces traditional samurai armor and arms. Why not dress in one of their suits for photos in the onsite Japanese garden or watch the artisans do their painstaking work on a factory tour?

The city hosts cultural events throughout the year, with plenty of opportunities to watch or get involved. The largest is the Great Tug of War, which dates back 420 years and involves 3,000 people pulling a 365-meter rope weighing seven tons (14,000lbs)!

Natural spots are plentiful, too. Imuta Lake's sixty hectares of wetlands are a Designated Natural Monument of Japan, offering stunning views of the surrounding hills and the chance to spot rare species in their natural habitat. The hilltop Maruyama Park offers a panorama of the city as well as family-friendly activities like carting and pony rides.
Isa
As the northernmost point of the prefecture, Isa is known as "the Hokkaido of Kagoshima" and holds the record for the lowest recorded temperature in the lowlands of Kyushu of -15.2 degrees Celsius in January 2016. In winter, the area hosts a fun ice festival where visitors can ride inflatables on snowy slopes, watch artisans craft sculptures in ice or enjoy a hot cup of Kagoshima's famous alcohol, shochu.

Isa is the home of shochu, making it the perfect place to enjoy the local drink made from Kagoshima's renowned sweet potatoes. Pay homage to shochu at the city's Koriyama Hachiman Shrine, where Japan's earliest known reference to shochu was found. It dates from 1559! Throughout the area, shochu distilleries are plentiful. Join one of the tours to uncover the secrets of making the drink and try some samples to see which variety is your favorite.

Foodies will love the wealth of local produce available. Why not join one of the blueberry picking experiences before tasting the wide range of blueberry items available at the cute shop?

Thanks to its hilly terrain, Isa is also home to Sogi Falls, a breathtaking expanse of water known as the "Niagara of the East." Stroll the green oasis of Sogi-no-taki Park to see the waterfalls from a variety of angles as well as a shrine to love. There are also a number of industrial heritage remains related to the industrial heritage of Japan's modernization. The park is particularly popular in spring for cherry blossom viewing and in autumn for multi-colored leaves.
Satsuma Town
Sendai river runs through the heart of Satsuma, providing it with top-quality local produce and fabulous natural scenery. If agri-tourism is your interest, Satsuma is the place to be! There is a wide range of farm stay and farming experiences on offer, all set amidst beautiful rolling hills and cultivated fields. Weave through the vines picking grapes or stroll in a pear orchard looking for the ripest fruit.

With its proximity to forests, Satsuma is known as the hometown of bamboo. For centuries, its artisans have honed their remarkable skills to create uniquely Japanese products, perfect as a souvenir from your time in Hokusatsu. Why not join a craft workshop to make your own chopsticks using this unique local resource or browse the numerous shops selling bamboo wares?

Hokusatsu Park also offers craft experiences and tea ceremony in its traditional Japanese buildings dating from the Edo Period (1603–1968). With walking routes, a camp site and huge outside adventure park for children, this park offers culture, history and fun for all. And, after all that activity, what better way to relax than a dip in one of Satsuma's historic onsen with views of the countryside?
Getting There and Around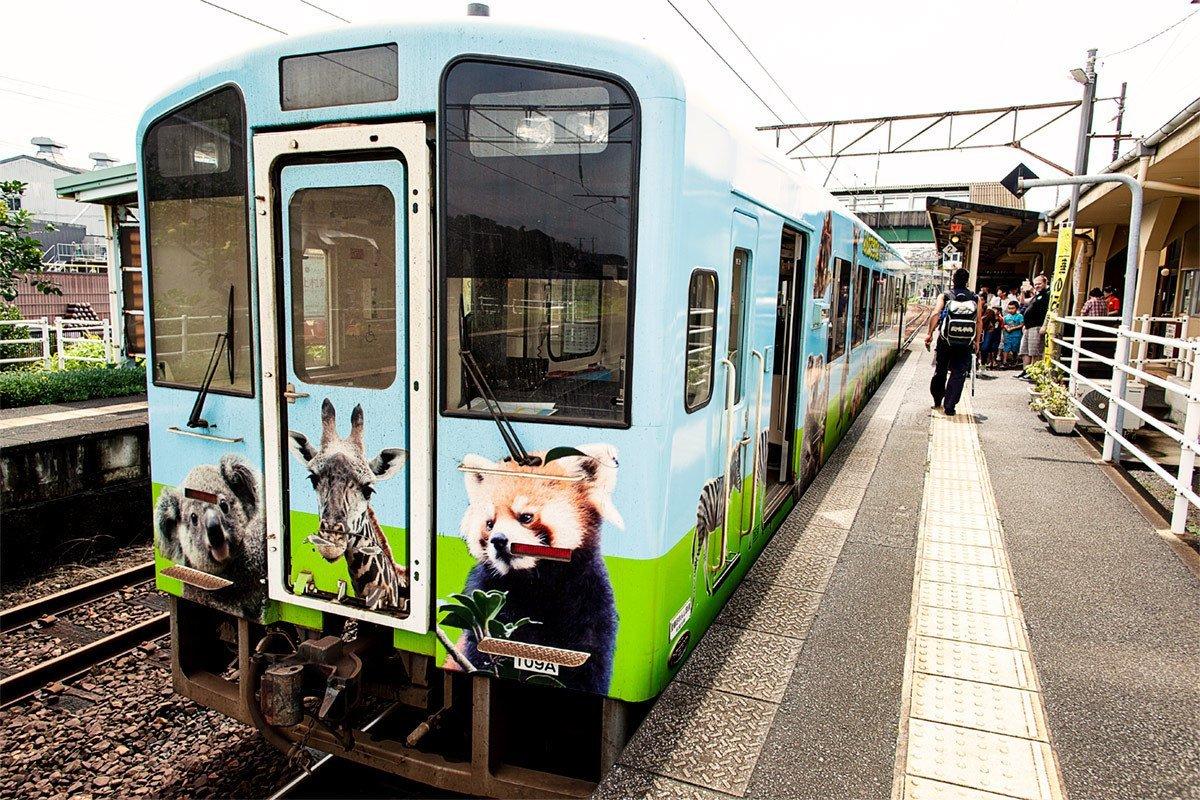 Kagoshima is served by direct flights of one to two hours' duration from Haneda, Narita and Osaka airports, making it accessible for international and domestic travelers. Kagoshima is also connected via direct flights to Seoul, Taipei and Hong Kong, so it is a convenient hub to enter Japan from abroad.

There are regular buses from Kagoshima Airport to various locations in the Hokusatsu region, including Satsumasendai, Akune, Izumi, Isa and Miyanojo. Buses typically take a couple of hours depending on the exact destination.

The Kyushu JR Shinkansen stops at both Izumi and Satsumasendai.

There are local bus and train services throughout much of the region, but visitors might consider renting a car at the airport for more flexible travel options.
Suggested itineraries
Next article for you